---
---
The automatic center punch is designed for punching, marking, writing and marking. The visor can be adjusted to adjust the impact force, and the spring-driven action and S2 steel tip can easily stir various materials.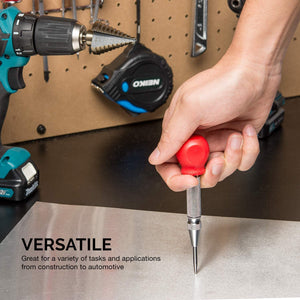 [Adjustable]: Each 5-inch (approximately 12.7 cm) center punch tool is equipped with an adjustable stroke, which can adapt to various types of materials, such as wood, plastic, metal, glass and leather, and is suitable for all home renovation projects .
[Convenience]: Active spring-driven action and hard steel rod tip make hitting easier, because the impact force is increased or decreased by the adjustable cap and activated by a solid downward push.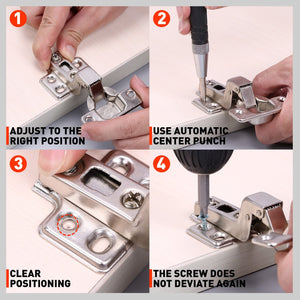 [Heavy duty]: The chrome-plated shank body can withstand high impact, and through very strong reinforcement, the S2 steel head can withstand hard surface "drilling".
[Grasp]: The knurled non-slip surface and precision center tip increase power control, making your project more accurate and precise.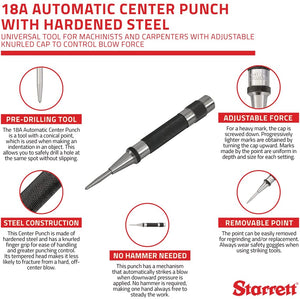 [Multifunctional] :A spring center punch tool that can be used in various occasions from construction to automobiles. It can be used as a tree bag for belts or as a safety glass window breaker for automobiles.
product information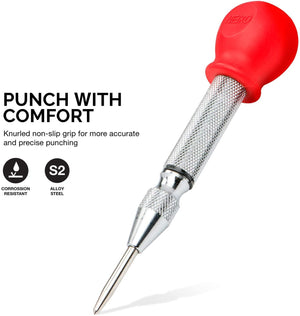 Style: Hole perforation
Product weight :‎68 g
Product size: ‎7.7 x 2.8 x 1.2 cm
---