---
---
The new and improved 360 degree rotating magnetic phone holder, the latest upgrade, is more suitable for your car.
Product Description

The 360 degree rotatability of this avant-garde magnetic stripe design for mobile phones leads to very creative and unique additional functionality which provides more flexibility, convenience and security for the user.

QUICK SETUP: Setup is just a quick peel-and-stick.
BE STYLISH: Created with a fashionable aluminum alloy bodywork that will complement the vehicle interior.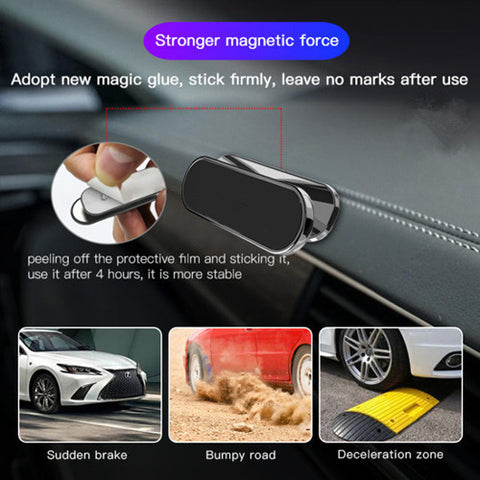 SUITABLE FOR ANY DEVICE: Included are two circular metal plates and a small metal plate to fit any device and hold them securely to the bracket.
CHARACTERISTICS
Product length: 78 * 22 * 6
Product weight: 36g
---